Open MRI (Magnetic Resonance Imaging)
Clermont Radiology is a Magnetic Resonance Imaging Accredited Facility by the American College of Radiology (ACR) or the IAC.

What is Magnetic Resonance Imaging?
Magnetic Resonance Imaging, MR or MRI is an advanced imaging method that produces images of the body without surgery or x-rays. Magnetic Resonance Imaging utilizes the forces of magnetism and radio waves to create images or pictures of the human body.
You are placed in a strong magnetic field, which causes the hydrogen atoms in your body to align in a positive position to receive radio signals. Your body then transmits signals of its own which are collected and processed by a computer then transformed into the images that our radiologist will read.
Available at these locations:

For patients who are claustrophobic (have extreme difficulty and are wary of being confined in small spaces), the Open MRI is the perfect solution. The Open MRI allows imaging of the body in a relaxed, flat on your back position.
The Open MRIs are noticeably quieter and are much more comfortable than a traditional MRI. The machine is open on both sides, which is very helpful with claustrophobic patients.
Tell the technologist if any of the following pertain to you:
History of working with metal

History of injury during Military service

Metallic plates or other implants

Nursing or chance you could be pregnant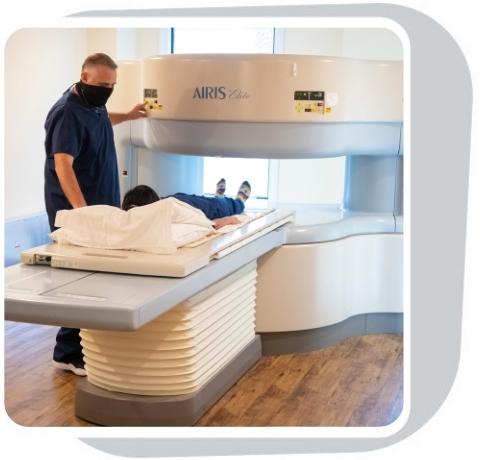 What should I expect?
Our technologist will help position you in the scanner. An imaging device called a "coil" will be placed around the area of the body to be scanned. You will be scanned in a lying down position on your back.
Please Note: Our Open unit can accommodate patients up to 450 pounds and the clearance height on our scanners is 17 inches.
In some cases, you will need contrast material to further aid in detection or diagnosis of potential abnormalities. In this instance, an I.V. will be placed in your hand or arm.
As images are acquired, you will hear a series of "knocking and buzzing noises" for a few minutes at a time. It is important to remain as still as possible during this part of the exam to help us capture clear images. Our technologist will be able to see and hear you. They will talk you through every stage of the exam.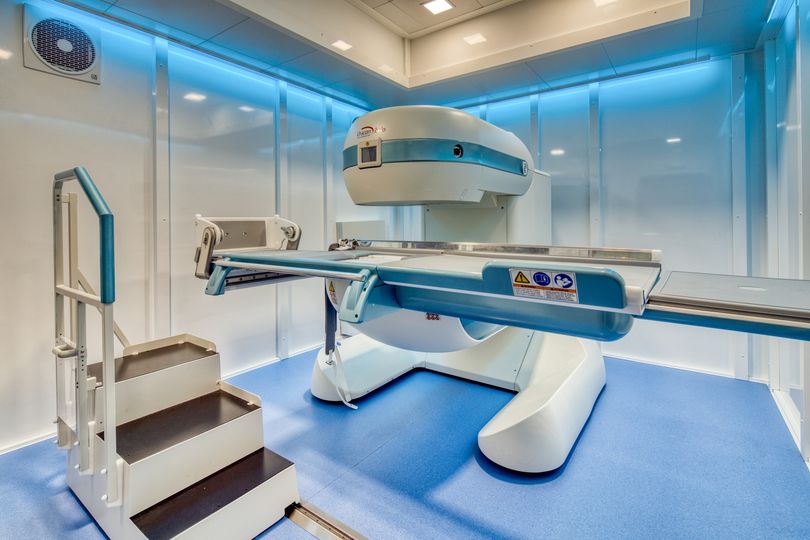 We have another great MRI machine for claustrophobic patients. Check out our Esaote G-Scan Brio MRI located in our Ocala office! The G-scan Brio is a revolutionary MRI approach for ...
Read More

→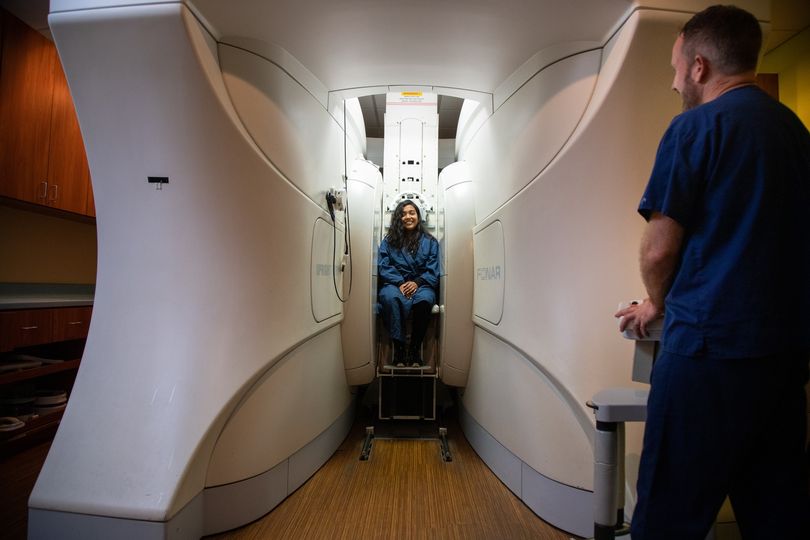 Are you claustrophobic? Our Oakley Seaver location has an Open MRI. The Open MRIs are noticeably quieter and are much more comfortable than a traditional MRI. It allows for imaging ...
Read More

→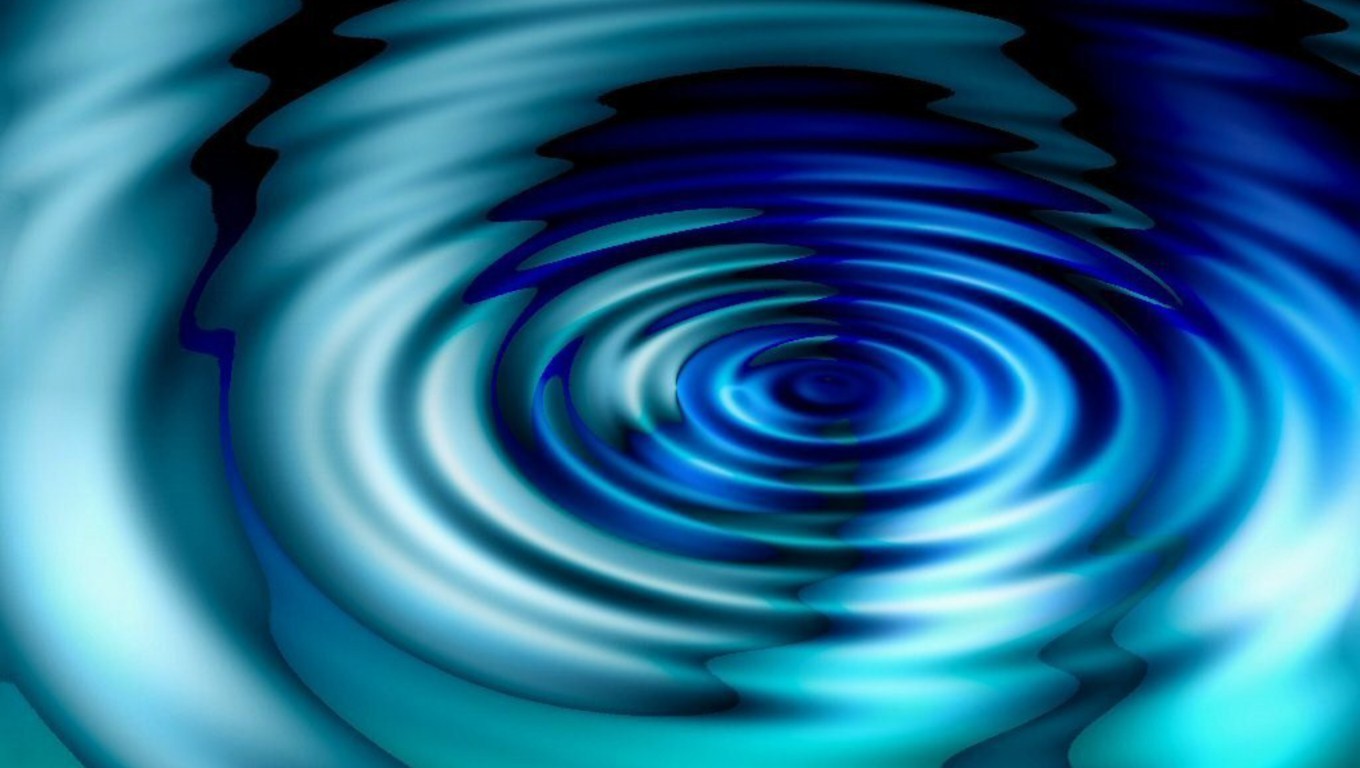 Have you ever jumped out of bed, excited for your mammogram appointment? Probably not! At Clermont Radiology's Women's Center, we have created a soothing, spa-like environment staffed with caring experts, ...
Read More

→
Make an Appointment
Filling out the form does not guarantee an appointment until confirmed via phone or email by a patient care representative.
In a continued effort to improve patient care, we will now require all orders on file prior to scheduling for the following exams:
Clinical notes are needed prior to requesting authorization. Any delay in receiving the necessary notes may result in the rescheduling of appointments.