How Clermont Radiology is Affecting the Future of Medicine via Clinical/Drug Trials
Clermont Radiology is excited to be participating in cutting edge medical discoveries and technologies through clinical studies. A few of our recent contributions include arthritis, Alzheimer's disease, and oncology clinical and drug trials. We are passionate about providing our community with more than exceptional care. Our goal is to raise the standards and provide you with opportunities.
Osteoarthritis, Rheumatoid arthritis, and psoriatic arthritis are three of the leading arthritic conditions traumatizing 24% of adults world-wide. As leaders in the radiology industry we are collaborating with rheumatologists, doctors, and researchers to ease the pain, fatigue, and loss of quality of life this disease can afflict upon you. Nuclear medicine, X-Ray, and MRI play an integral part in discovering conditions of the joints and bones by documenting the regression or progress of the disorder.
We are collaborating on several Alzheimer and dementia studies to eradicate and/or establish a vaccine to these horrific diseases that traumatize millions of families globally. These disorders take away our humanity and dignity, bringing us to the shell of the people we once were. PET scans and MRI's of the brain identify degenerating brain tissue and track the progress of new procedures or medications hoping to eradicate these dreadful diseases.
Clermont Radiology participates in the following Clinical Trials:

Breast cancer afflicts 1 in 8 women, because no two people are alike, statistics cannot be used to determine the outcome of a single person. The best way to stay ahead of cancer is by being pro-active with annual mammograms. There are forms of breast cancer that can double in size within 90-100 days. Mammograms, nuclear medicine, and PET scans can discern the smallest nodule or identify where in the body additional cancer cells may have traveled or reproduced.
Being successful as a radiology facility involves having the faith and trust of the people we represent. Our character is defined by giving back to these people we so humbly serve by participating in the clinical and medical trials established to eradicate, dissolve, or remedy their maladies. It is our privilege to provide our community who has so graciously supported us, with these prodigious clinical and drug trial opportunities.
Take a further look into one of our recent clinical trials we are now participating in!
PROSTATE SPECIFIC MEMBRANE ANTIGEN
Prostatic cancer (PCa) is the most common male malignancy worldwide and the third most common with regards of mortality. Prostate-specific membrane antigen (PSMA) is a cell protein that multiplies abundantly in PCa cells. The earlier a diagnosis is made, the greater the chance of survival.
The most recent nuclear medicine development is the PSMA PET, which is emerging as the most promising tool of medical imaging. PSMA PET enables more precise detection of prostate cancer, earlier than anything currently on the market.
PSMA PET works using a radiotracer which attaches itself to a prostate protein cell. Because PCa tumors overexpress these proteins on their surface, physicians are able to pinpoint their locations and dimensions.
In research comparing PSMA and other PCa radiopharmaceuticals, PET researchers determined there were significantly more prostate lesions than with other agents in men who have undergone a radical prostatectomy but had experienced a recurrence of their cancer.
These images were taken at the same time with substantially different results.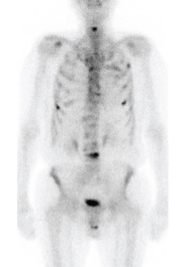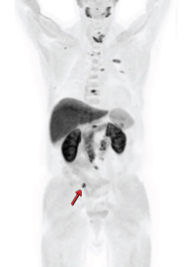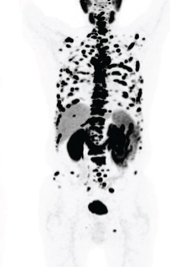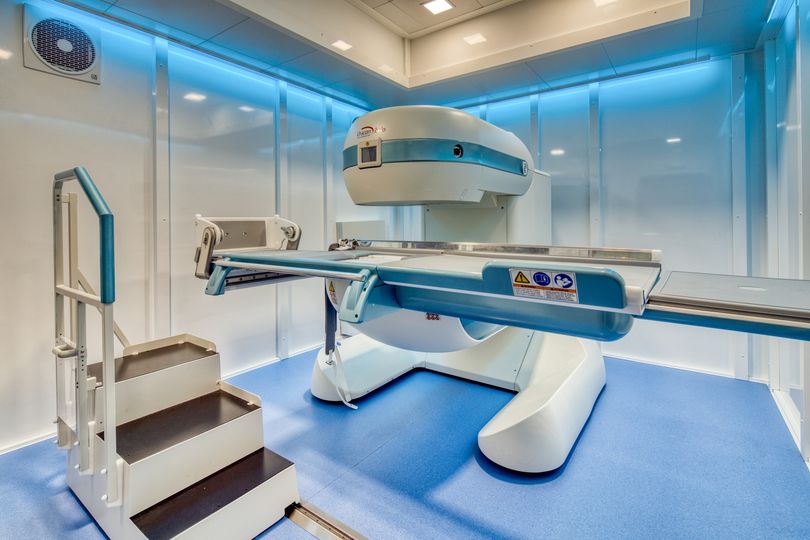 We have another great MRI machine for claustrophobic patients. Check out our Esaote G-Scan Brio MRI located in our Ocala office! The G-scan Brio is a revolutionary MRI approach for ...
Read More

→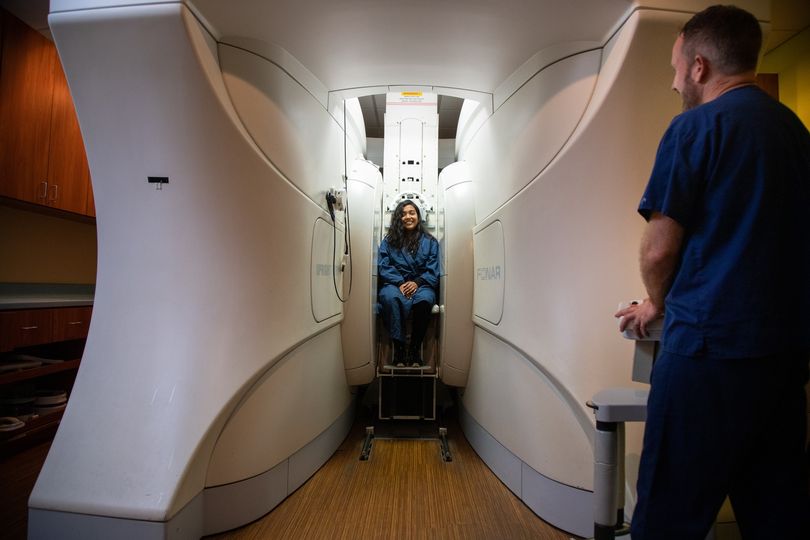 Are you claustrophobic? Our Oakley Seaver location has an Open MRI. The Open MRIs are noticeably quieter and are much more comfortable than a traditional MRI. It allows for imaging ...
Read More

→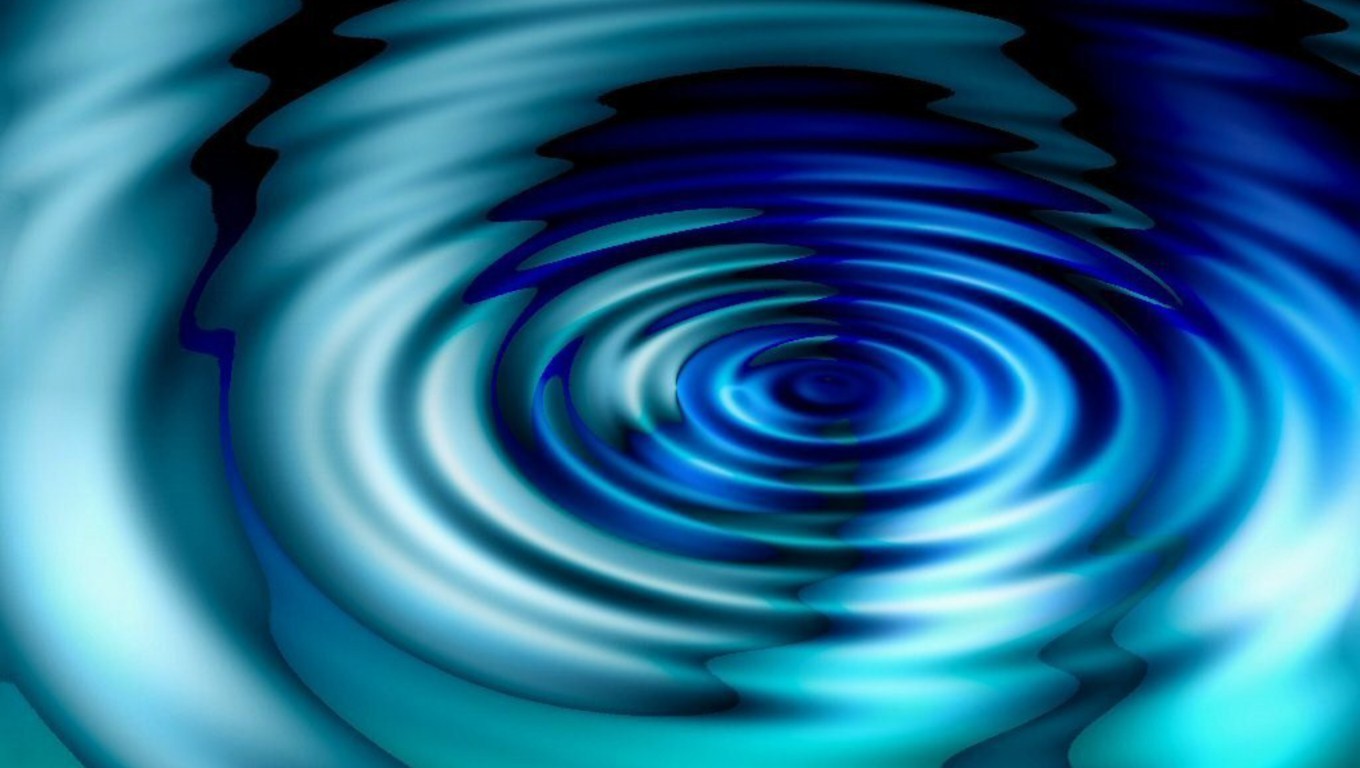 Have you ever jumped out of bed, excited for your mammogram appointment? Probably not! At Clermont Radiology's Women's Center, we have created a soothing, spa-like environment staffed with caring experts, ...
Read More

→
Make an Appointment
Filling out the form does not guarantee an appointment until confirmed via phone or email by a patient care representative.
In a continued effort to improve patient care, we will now require all orders on file prior to scheduling for the following exams:
MRI
CT
Nuclear Med
PET Scans
Clinical notes are needed prior to requesting authorization. Any delay in receiving the necessary notes may result in the rescheduling of appointments.